LA CABANE......Then and Now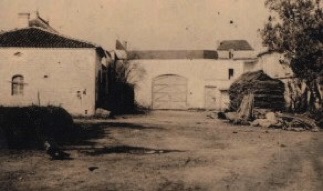 The oldest part of the Logis dates from the 17th
century.

We know that it then belonged to a very rich landowner who bred horses and had extensive vineyards. When Phylloxera struck, blighting the grapes, he lost his all his wealth and had to sell.The Logis was then bought by a family who lived here for the next 3 generations. For years and years the Logis was a very large working farm complete with herds of cows, hens, duck, rabbits, the obligatory family pig and most important of all of course, 54 hectares of Cognac producing vines.

We moved to La Cabane 21 years ago when the last owners retired.
Although the Logis no longer has a working farm, vines continue to be very important in the hamlet. You can meet some local producers, watch the grape harvest if you are here in October and of course sample the results.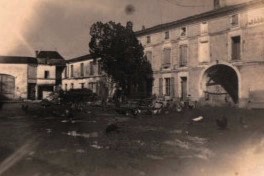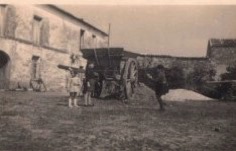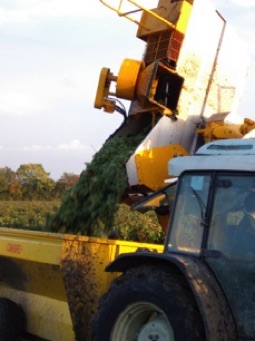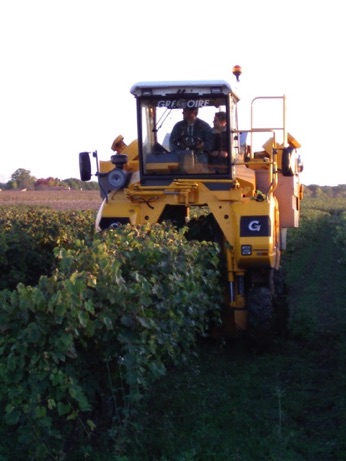 Pineau des Charentes is another local speciality made with Cognac and grape juice and which is usually drunk as an aperitif. The grapes in this area are almost all machine picked. Here is our neighbour harvesting his grapes.
The huge machines straddle the rows of vines and literally shake the grapes off. Then it is off to the pressoir with the distilling beginning in November and usually continuing through to March.
The grapes are double distilled to make Eau de Vie which eventually becomes Cognac.