Heated Pool

At the far end of the courtyard the pool has a great view while being very sheltered. It is over 10m by 5m, heated and securely enclosed  by a childproof gate and fence. For added protection we also have an electronic safety alarm.

With plenty of sun loungers, parasols and a very pretty surrounding garden and grassed area it is a great place to relax and and have fun. Just have a swim and then lie back and enjoy the scent of the adjoining fig tree as the leaves release their subtle perfume in the sun.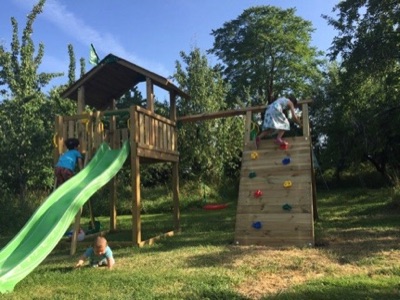 Some people simply want to relax and do nothing when on holiday - a chance to sit and dream or the time to read a good book at last. Others want to walk, cycle, explore.....discover or rediscover this lovely area of France and experience a different pace of life.
Stroll along grassy meadow paths and sample the cherries and plums.
Children usually prefer a little more action and will be kept happily occupied with all there is to do here at La Cabane.
Older children( 8 or 9+) can get away from Mum and dad and the little ones in the caravan, tucked away in the meadow which makes a good space for simply meeting up with friends, books and games.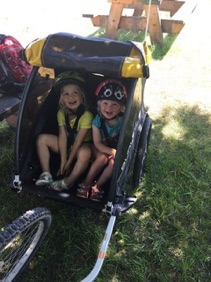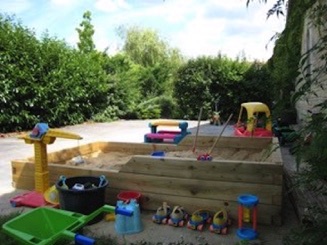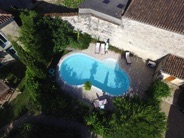 We have paddling pools available, a sandpit and a selection of toys. We also have table tennis, french boules, an area in the meadow for football, swings, slides, a climbing frame, bikes to borrow free of charge and a giant top quality trampoline.
And finally, for those
who really can't or
don't wish to escape
the buzz of everyday
life completely, we do
have a free, accessible
WI-FI connection in the courtyard.